Cat5e Cat6 Cat7 Cat8 Cabling – What's the difference?
When it comes to Cat5e Cat6 Cat7 Cat8 data cabling it's hard to know which cable to go for. Firstly this is down to the sheer variance on offer. Firstly this allows consumers to choose from a wide range of grades, categories and specifications. Secondly they all deliver unique results for even the most complicated projects. Therefore before you dive straight into the world of data cabling it's probably best to get to grips with the differences between Cat5e Cat6 Cat7 Cat8 cables. Rather this than install the wrong specification of cable for your project
How does Cat5e Cat6 Cat7 Cat8 data cabling work?
A data cable consists of 8 copper wires with a single cable sheath. This data cable provides electrical signal transmission between two devices
The termination ends of the data cable are standardised to create a common connector. Especially for all patch leads, patch panels and data termination plugs. Furthermore the high categories of cabling these connectors have kept the outline of the standard and evolved into additional contacts for faster transmission speeds
Data cabling is used for connecting separate elements of a network to a common hosting hardware such as a data switch or internet router.
This enables the various hardware to access the outside connection or communicate with the other internal network devices. These devices include, PC's, Phones, Printers CCTV, WiFi and many others
What is voice and data cabling?
On legacy systems the voice and data cabling would most of the time be separate cabling installations. Firstly the data cabling would be installed from the data switch to computers, Wi-Fi and printers. Secondly the telephones would have voice or CW1308 (BT Standard) wiring directly to the hosted telephone system.
In the majority of modern installations the cabling to all units will be the same and terminate into the same cabinet. Equally the separate units are then "Patched" to the relevant data or telephone system. At times this is a shared switch within the shared cabinet. This style of installation with flexibility is referred to as "Structured Cabling"
For additional information on Voice Cabling click here : What is Voice and Data Cabling
What is Cat5 Cabling?
One of the older categories of copper wire data cables, cat 5 cabling was adopted as the standard cabling choice in 1995. Consequently this  allowed 10/100 Mbps Ethernet capabilities at a distance of up to 100 metres. However this now been surpassed by several other categories of cabling (including cat 5e with less crosstalk and noise). Nevertheless cat 5 is still found in a small
amount of offices although these have been usually present for a large number of years. These installations in particular are now very rare
Cat5e then became the standard and offered 1 Gigabit speeds which deterred existing businesses from upgrading their cabling systems unless they were undergoing a re-fit or office relocation. Going forwards, however, consumers are looking for something a little more long term that can deliver enhanced speed and reliability and this moves the cabling choice up through Cat6 and beyond
In 2021 Data cabling has moved on from cat5e cabling to a minimum of Cat6 cabling and more to the standard to of Cat6a cabling, especially in new builds in major cities such as London and Birmingham.
However, cat5e cabling is still very much suitable for 1 Gigabit transmission and therefore suitable for the majority of current client needs. For example, Cat5e and 1 Gigabit speeds are more than enough for all current VoIP phone systems. Therefore, when a client has a budget conscious plan then Cat5e cabling can still be the preferred installation choice. However, if the client is planning on occupying the building for some time then Cat6a and future 10 gigabit capabilities are the better design option
Even though as mentioned Cat5e cabling is being phase out in newer installation, we still receive a lot of questions in regards to its suitability.
Additional articles to assist with Cat5e cabling and its suitability can be found as below
Cat5e Cable FAQ – 19 Frequently Asked Questions
Difference between Cat5 and Cat6
Do Cat6 cables work with Cat5?
What is Cat6 Cabling?
Cat 6 cabling was launched in 2002 and, thanks to its copper wires being more tightly wound than cat 5 cables, it soon became the dominant data cable in the market and maintains this position today. Although extra care is required when installing cat 6 cabling compared to cat 5, the benefits easily outweigh the additional installation time and minor budget increase. Finding popularity in audio and visual niches, cat 6 cabling can also boast Gigabit Ethernet at a distance of 100m and 10 Gigabit Ethernet up to 55m. However as all data cabling standards are usually designed at 90m/100m the choice for 10 Gigabit Ethernet is Cat6a and upwards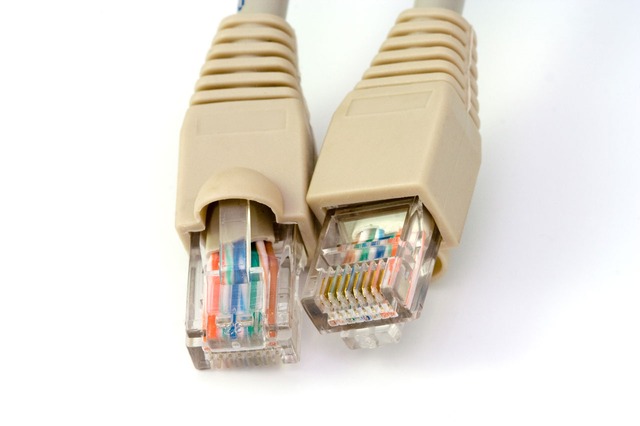 For the past 5 -10 years the choice to 'future proof' your network has been Cat6 cabling. Cat6 is backwards compatible with cat 5 cabling, so there's no need to completely dismantle your existing networks and you can still maintain your existing hardware
Modern Day Cabling
However, in 2021 more and more Cat6a is becoming the standard for new build projects and for a lot of relocation requirements. This is due to the increasingly faster movement towards 10 Gigabit Internet and the data cabling requirements it needs to transmit over.
Cat6 cabling is actually capable of transmitting 10 gigabit up to 55 metres. However, when designing a data cabling installation you want to make sure that the standard is met at all stages. Therefore, data cabling is ratified and designed for 90 metre permanent links with an allowance of 10m in patch leads. If you think Cat6 cabling will be ok but the installation runs exceed 55 metres then 10 Gigabit capability will be lost.
In the majority of larger London offices we install into there is always a proportion of data cables that will exceed 55 metres and even be close to the 90 metre maximum
Therefore, it is better if you require 10 Gigabit now or in the future to install as minimum a Cat6a cabling solution.
In response to a large number of Cat6 queries we created additional information in the following articles
Cat6 Cable FAQ – 22 Frequently Asked Questions
Questions include among others
What is Cat6 cable?

What is the Cat6 speed?

How much is Cat6 Cabling? Cat6 price per point? – (Click for detailed article)
Cat6 cabling vs the other categories of cabling

Can I run HDMI over Cat6?

What is external Cat6 and what is shielded Cat6?
Can you use Cat6 cable for Telephone? – (Click for detailed article)
How to test Cat6 cable?
Is it worth upgrading from Cat5e to Cat6?
For the majority of standard commercial office installations, newly installed cabling is recommended to be a minimum of cat6 cabling. However Cat5e and Cat6 cabling are very similar in the transmission speeds. Comparatively they achieve a simple result so upgrading your Cat5e network to a Cat6 network will not always make much of a difference. Instead the main difference is you will be able to achieve 10Gig connections of outlets under 55m in length.
Cat5e and Cat6 systems work well together so you can always upgrade part of your network if budget concerns are part of the decision process. Do Cat6 cables work with Cat5?
Therefore when upgrading the consideration should be upgrading from cat5e directly to Cat6a as a minimum.
For new installations Cat6 is still a recommendation when 10 gig is not a requirement and in some costs for cost purposes Cat5e is also still installed in several commercial spaces
Cat6a, Cat7, Cat8 and beyond
Due to the increasing implementation of 10 Gigabit networks within the workplace in not only backbone links but also 10Gig to the desk the legacy cabling systems of Cat5e and Cat6 are now phasing out in newer installations. By comparison Cat6a is becoming the new standard and above.
10gig is discussed in more detail HERE
What is Cat6a Cabling?
Cat6a has double the bandwidth of Cat6 with a bandwidth of 500MHz whereas Cat6 has a bandwidth of 250MHz.
This standard of cable is also ratified for 10 gigabit Ethernet speeds over the standard distance of 90m with patch leads and 100m for direct links.
Because of these specifications Cat6a cabling is becoming the standard in the majority of new office buildings, especially the modern high rises in major cities such as London and Birmingham. 10 Gigabit is a must for switch to switch links and between comms rooms whether generally Om3 and Om4 fibre optic cabling is used. However, in horizontal cabling Cat6a is the cable of choice for this specification. It has the capability for the transmission and in addition is small enough in diameter to fit within modern dado trunking systems and be terminated within sub floor boxes. Cat7 and cat8 cabling have a complication with bend radius to fit effectively in standard floor boxes and dado trunking.
As Cat6a cabling is the most common specification for commercial offices we are continually asked a wide range of questions about this specification of cabling. On an ongoing basis we are also commonly asked How much is Cat6a cabling and what should I expect
We have written a dedicated article to the expected costs for Cat6a cabling and can be found here: How Much is Cat6a Cabling?
We also have complied a list of 20 of the most commonly asked questions about Cat6a cabling: Cat6a Cabling – 20 Commonly Asked Questions
Cat6a questions include
Overall questions on what is Cat6a cabling?
What is the Cat6a cabling speed?
What is Cat6a RJ45 wiring?
Comparing Cat6a vs the other categories of cabling
What is Shielded Cat6a cabling?
Can I run HDMI over Cat6a?
Can I join Cat6a cable?
What are my options for Cat6a outdoor cable?
Can you use Cat6a cable for telephone outlets?
How to test Cat6a cable?
Cat6a cabling for 1 Gigabit, 10 Gigabit and 40 Gigabit
What is the maximum distance of Cat6a cabling?
What is Cat7 cabling?
Cat7 is becoming more of a modern requirement in 2021 but is making a slower progression into commercial office space compared to residential homes and data centres
Cat7 is different from its predecessors thanks to its much thicker layer of shielding. By comparison cat 7 cables reduce the deterioration of data transmissions and can transmit 40Gb at 50 metres and even 100Gb at 15 metres. Therefore these speeds make cat 7 cables perfect for home installs that incorporate numerous smart devices. However, due to the additional shielding, cat 7 cables are much thicker than cat 5 and 6 cables. In this situation they have reduced flexibility and are less suitable for commercial installations at this stage. Another drawback with cat 7 cabling is that, compared to cat 5 and 6 cabling, it lacks total backwards compatibility.
Unlike Cat6a its usage requires a certain section of overhaul of existing networks due to using different patch leads and connectors. Legacy Cat6a and below patch leads can be plugged into the Cat7 outlets but this reduces the overall links capacity to the lowest category denominator. In this situation you are paying for a system that's not performing to its maximum
We constantly receive questions and queries on cat7 and its suitability so we created a few separate articles specific to Cat7 data cabling which can be found as below
Cat7 Questions include
What is Cat7 Ethernet Cable

?

What is the Cat7 Cable Specification?
Is Cat7 Backwards Compatible?
What is the Cat7 Cable Speed?
What is the Cat7 Max Length
Explain the Cat7 Connector?
8 FAQ about Cat7 Ethernet Cable
Cat6 vs Cat7. Whats the difference?
 Cat 8 Cabling
What is Cat 8 cabling?
• It is the design for the Next Generation of Copper Structured Cabling
• The cabling is designed for the implementation of 25Gigabit and 40Gigabit data rates over twisted‐pair copper cabling
• The cabling category is mainly designed for switch to server connections within data centres
Although not commonly seen in the commercial environment and mainly only in data centres, it is being seen in enquiries for homes and newer build commercial space
Even so Cat 8 cabling is being developed increasingly rapidly and has already achieved transfer speeds that hit 40Gbps and a bandwidth capability of 2000MHz. However, due to its channel length, cat 8 cables have a 30m limit and are unable to maintain 40Gbps over longer distances. In that case it makes it difficult to incorporate Cat 8 cables into long stretches within large networks. In this situation, Cat8 cabling is more recommended for connecting short distances in networks.
Why the 30m Cat8 cabling limit?
The reasoning is due to optimising data transmission distance and power for active network equipment
Therefore its short for many commercial office installations, but works for a design in data center rows due to the close proximity
The 30 meter limit for Cat8 cabling is the same whether it is inside or outside a data center environment
We commonly have enquiries in residential homes for short cables runs or simply patch leads to connect Audio Visual or Gaming Equipment to routers. Although the main incoming line will be a maximum of 500Mb the cost of such a short cable is minimal difference from cat5e to cat8 cabling so we advise that choosing the Cat8 or Cat7 patch lead is a good option for peace of mind.
However if you wished to install permanent Cat8 cabling throughout your house we wouldn't recommend this. The construction of a house is not very well suited to the thickness and bend radius of Cat8 cabling. In addition the depth of the back boxes is very hard to fit inside a standard 100m wall and can create a lot of additional work.
Cat6a with its 10 Gigabit capability and easier installation practice would be a better choice.
Cat8 has a great advantage in data centre environments when comparing the previous high speed transmission choice of optical fibre links such as OM3 and Om4
Cat8 cabling advantages compare to OM3 and Om4 Fibre optic Cabling are
Supports backwards compatibility with Cat6A cabling and Cat6 cabling
Reduced cost option for channel links upto 30 metres
Enables different data rates on the corresponding switch
Supports auto‐negotiation
Summary of the Cabling Categories, Cat5e Cat6 Cat7 Cat8
Below is a simply chart that provides a comparison of the different cabling categories and the main factors that will guide you to choose the correct category of cabling
Data Cabling Comparison Chart. Cat5e Cat6 Cat7 Cat8
| | | | | | | |
| --- | --- | --- | --- | --- | --- | --- |
| | Cat5 | Cat5e | Cat6 | Cat6a | Cat7 | Cat8 |
| Maximum Bandwidth | 100.mhz | 100mhz | 250mhz | 500mhz | 600mhz | 2000mhz |
| 1Gig Distance | n/a | 100.m | 100m | 100.m | 100m | 100m |
| 10Gig Distance | n/a | n/a | 55m | 100m | 100.m | 100m |
| 40Gig Distance | n/a | n/a | n /a | n/a | n/a | 30m |
| Cable Construction | UTP | UTP/STP | UTP/.STP | UTP/STP | STP | STP |
In conclusion there are many options for a new structured cabling installation. Our project team are able to advise on the best solution for your requirements whether it be Cat5e Cat6 Cat7 Cat8
Click Image below to watch this blog in Youtube